Welcome to the


Kritika Wiki! Kritika is an exciting action-packed hack-and-slash MMORPG based on both single-player adventure combat and teamwork-focused multiplayer action. Currently, there are two versions of Kritika, one is Kritika Online (PC) as a progenitor and the second is Kritika: The White Knights, a standalone mobile game for Android/iOS. However, we are currently considering to only focus on the (PC) version of Kritika.
We currently have 206 articles and growing!
Important Notices:
As of today, December 12th of 2017, Kritika SEA has been officially closed by its Publisher, Playpark.
This wiki is still under construction and due to that, you might find lack, empty, and incomplete information.
There are some differences between NA/EU and KR Servers, so make sure to check here
We need your help! We need people who can help us with:
-Providing us images to pages that lack them
-Someone who can provide information from KR servers
-Correct Grammar errors you might come across
-Provide Videos for skills of each character
-Provide any type of information we lack.
-Update any information that is outdated.
Any contribution is appreciated, if you have questions feel free to leave a message on my wall, Azuriee.
Game Modes
Gameplay
Other
Community
Official Links
---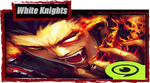 Modes (WK)
Items (WK)
Gameplay (WK)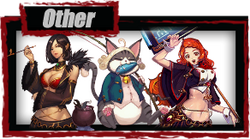 Ad blocker interference detected!
Wikia is a free-to-use site that makes money from advertising. We have a modified experience for viewers using ad blockers

Wikia is not accessible if you've made further modifications. Remove the custom ad blocker rule(s) and the page will load as expected.